Our role
The Australian Association of Consultant Physicians (AACP) is the only organisation that solely represents all Australian consultant physicians and paediatricians in economic and related workforce matters that affect the sustainability of consultant physician and paediatrician practice.
The AACP seeks to enhance the level of Medicare rebates available to your patients for your services and to achieve appropriate ongoing recognition of the advanced training and skills of all consultant physicians and paediatricians.
There is a complementary working relationship between the AACP and the Royal Australasian College of Physicians (RACP). However the RACP, under its Memorandum and Articles, cannot engage directly in matters such as Medicare fees and the rebates available to your patients. For this reason, the AACP was formed.
The AACP focuses its efforts in the following areas:
influencing government policy on a range of issues particularly relevant to consultant physicians and paediatricians.

increasing the Medicare benefits available to patients for professional attendance items for consultant physicians and paediatricians, with particular recognition of the increasing complexity of care required by many patients.

improving the level of Medicare benefits

available to patients of all Fellows of the RACP. (see 

Achievements

).

supporting consultant physicians and paediatricians who practice in outer urban, rural and remote areas through representations on issues that affect non-metropolitan practice.

encouraging career development across the consultant physician and paediatrician workforce.

working with the RACP on issues relevant to the consultant physician and paediatrician workforce where a joint approach is appropriate.
Our Council
The AACP Council has up to 10 Directors nominated from membership and subsequently elected by the Members.
The President, Vice-President and Treasurer make up the Executive Committee.
Executive
President: Dr Terry Stubberfield
Dr Terry Stubberfield is a paediatrician in private practice in Wangaratta, and is a visiting medical officer at the Wangaratta Base Hospital since 1996.
Email: president@aacp.org.au
Vice-President: Dr John Swieca
Dr John Swieca has been the medical director of the Melbourne Sleep Disorders Centre since returning from a Sleep Disorders Fellowship at the Cedars-Sinai Medical Centre in Los Angeles in 1994.  Dr Swieca chairs the Sleep Physicians Council of the Australasian Sleep Association, and serves on the Executive Committee of the International Restless Legs Syndrome Study Group.
Email: vicepresident@aacp.org.au
Treasurer: Dr Nancy Bilkhu
Dr Nancy Bilkhu is a consultant physician in general medicine based in Wangaratta in rural Victoria having recently completed her advanced training as a consultant physician.  She held training positions at Austin Health and Northern Hospital in Melbourne following her advanced training in Wangaratta and Shepparton.
Councillors
Prof William Heddle AM
Dr William Heddle is a cardiologist/electrophysiologist based in Adelaide. As well as working in private practice, he is a Senior Consultant Cardiologist at Flinders Medical Centre and Senior Lecturer in Medicine at Flinders University of South Australia. Dr Heddle has been on the Executive of the Australian Medical Association (SA) for the past decade, was AMA (SA) President from 2003 to 2005 and from 2004 has been the Physician Craft Group representative on the AMA Federal Council. Since 2003 he has been an elected member of the SA State Committee of the RACP.
Dr Andrew Nunn
Dr Andrew Nunn is a rehabilitation physician working as a Director in the Victorian Spinal Cord Service, private practice and rural clinics. Dr Nunn has a strong interest in the application of technology in ehealth, patient monitoring and assistive and therapeutic devices. He has had administrative roles in Alfred Health Care Group, including Head of Nonacute Business Unit and Chief Clinical Advisor Inner and Eastern Healthcare network. He has also enjoyed a long association with both Monash and Melbourne Universities in engineering and medicine through teaching and research.
Dr Anthony Roberts
Dr Anthony Roberts is currently the Medical Co-ordinator of the RAH Thyroid and Parathyroid Clinic. Dr Roberts is Principal Investigator of SA Endocrine Research Pty Ltd and has conducted over two hundred international clinical trials. He is also very committed to postgraduate teaching and gives numerous lectures each year.
Executive Officer
Ms Janine Sargeant AM

Past Presidents
Presidents are elected for a three to four year term, and the period of Office is November to November.
| Year | Name |
| --- | --- |
| 2019 – | Dr Terry Stubberfield |
| 2016 – 2019 | Associate Professor Peter Ruchin |
| 2013 – 2016 | Professor Rick McLean |
| 2009 – 2013 | Professor William Heddle AM |
| 2005 – 2009 | Associate Professor Les Bolitho AM |
Annual Reports
Take a look at our annual report to find a snapshot of our activities and what we're working on for our members.
---
Current Annual Report
Our 2022 Annual Report is available to download.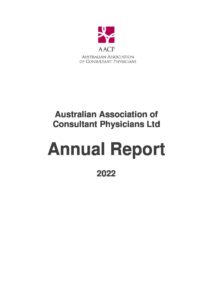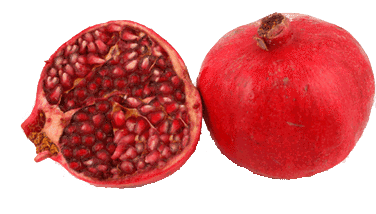 The pomegranate originated in Iran and Afghanistan.
In Persian writing, the pomegranate confers invincibility.
In Greek and Roman mythology, pomegranates are linked to Persephone who, each year, returned from the Underworld to mark the start of spring. Spring is associated with regeneration, fertility and abundance.
Hence, the pomegranate decorates the religious artifacts of many of the major religions. The medical profession has embraced the symbolism – that of health and life.